All reservations checking in during September & October
will include a complementary Baby Turtles Hatching Tour! (Restrictions apply)
Welcome to Tortuga Lodge & Gardens
Explore The Rainforest From Our Tortuga Hotel
Costa Rica's rainforest, with its lush, dense canopies, exotic wildlife and exhilarating eco-adventures, has captivated travelers for generations. On the island's Caribbean coast, tucked between the Tortuguero River and gorgeous plantation-style gardens, Tortuga Lodge & Gardens offers an award-winning getaway unlike any hotel in Costa Rica. Just outside your door, the pristine rainforest surroundings beckon you to explore the mysteries of this complex ecosystem.
A rustic river lodge built in harmony with its tropical environment, our hotel offers a tranquil, relaxing and exclusive experience. Each of our 29 rooms features sweeping views of the Tortuguero River and luxury amenities. Thoughtful guest comforts range from free Wi-Fi and nightly turndown service to rubber boots, walking sticks and umbrellas for your rainforest excursions.
As the only hotel in Tortuguero with its own private nature reserve, we offer an array of adventures and activities. Daily nature walks are led by experienced naturalist guides, who also lead tours to turtle nesting sites, boat rides and kayak trips up the Tortuguero River, twilight nature hikes and more. Free fishing poles and tranquil sitting areas and hammocks make it easy to relax and enjoy the surroundings in solitude.
Our Rooms
Choose from among 29 beautifully decorated, luxuriously appointed rooms with views of the river, gardens and surrounding rainforest landscape.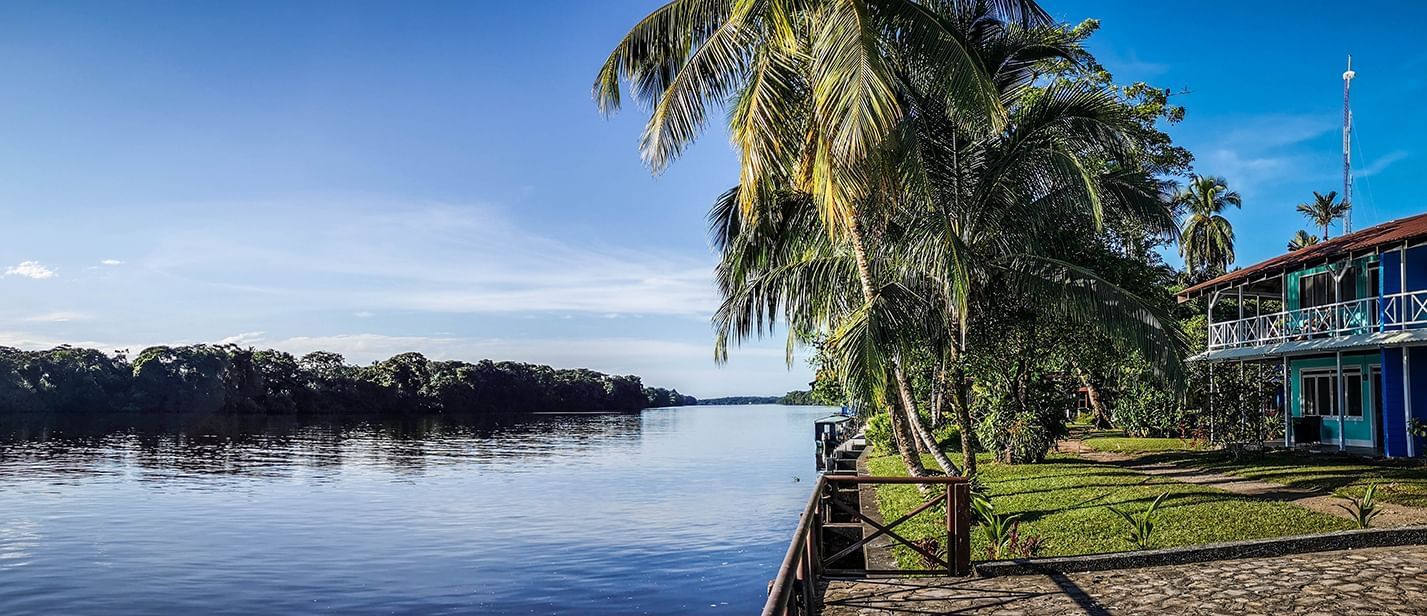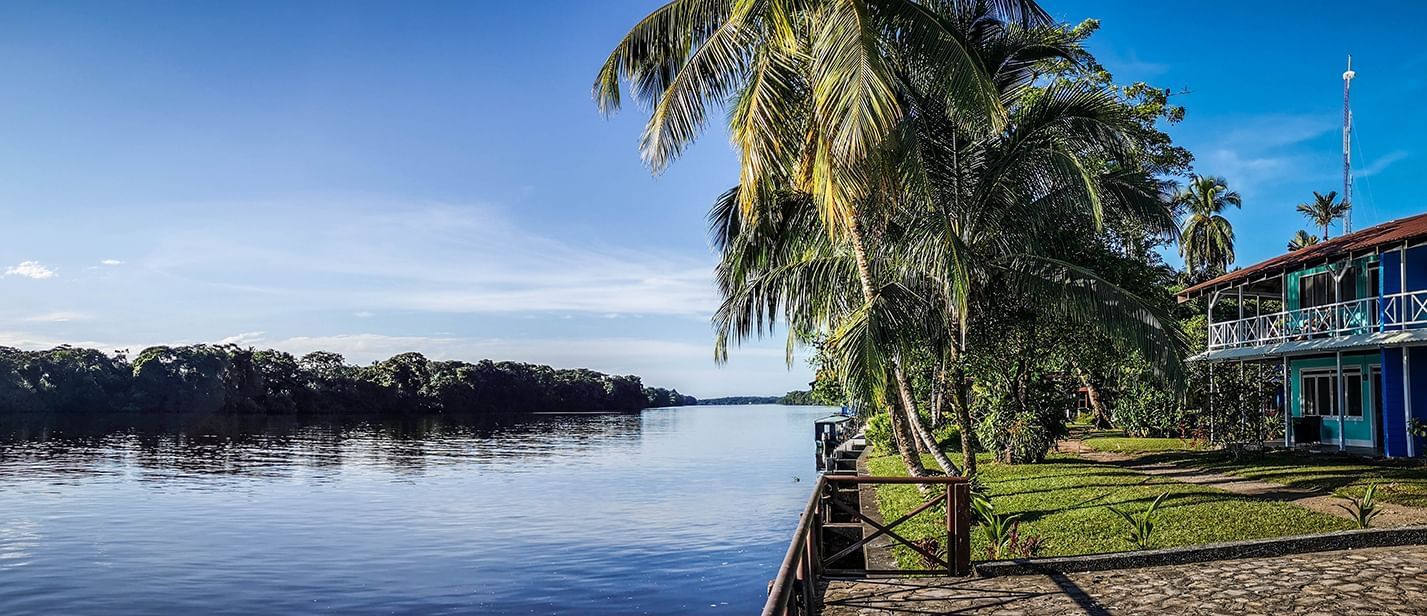 Tour the Grounds
Take a photo tour of Tortuga Lodge & Gardens to learn more about the experience that awaits.
Eat & Drink
Our hotel's Green Turtle Restaurant offers open-air dining on the banks of the Tortuguero River. Scenic river and rainforest views are complemented by delicious, authentic Caribbean cuisine crafted with passion and creativity.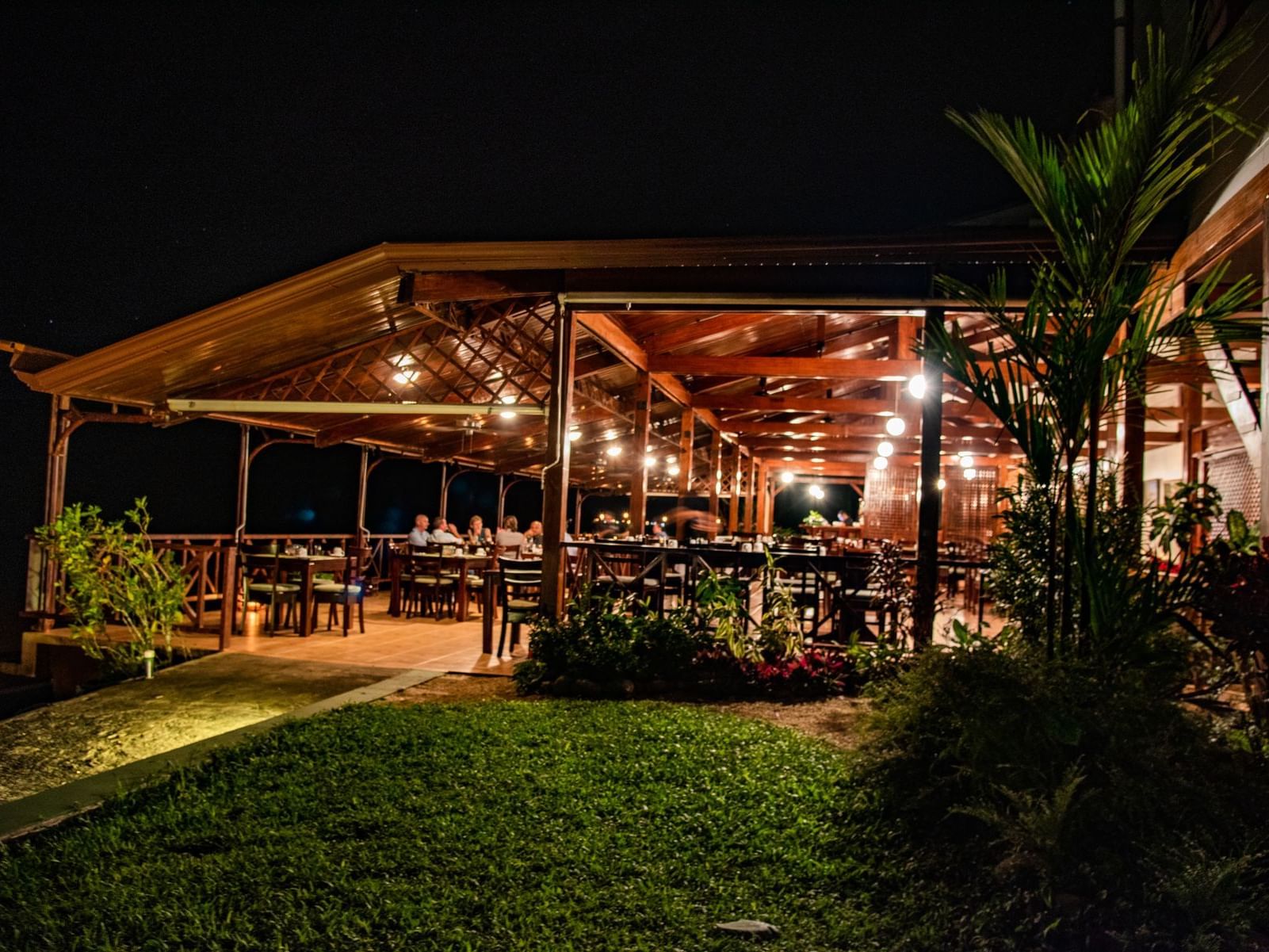 The Green Turtle restaurant serves breakfast, lunch and dinner. The a la carte menu options range include American, Costa Rican and European fusion dishes. The adjacent Terrace Bar is also available for cocktails before or after your meal.
Read more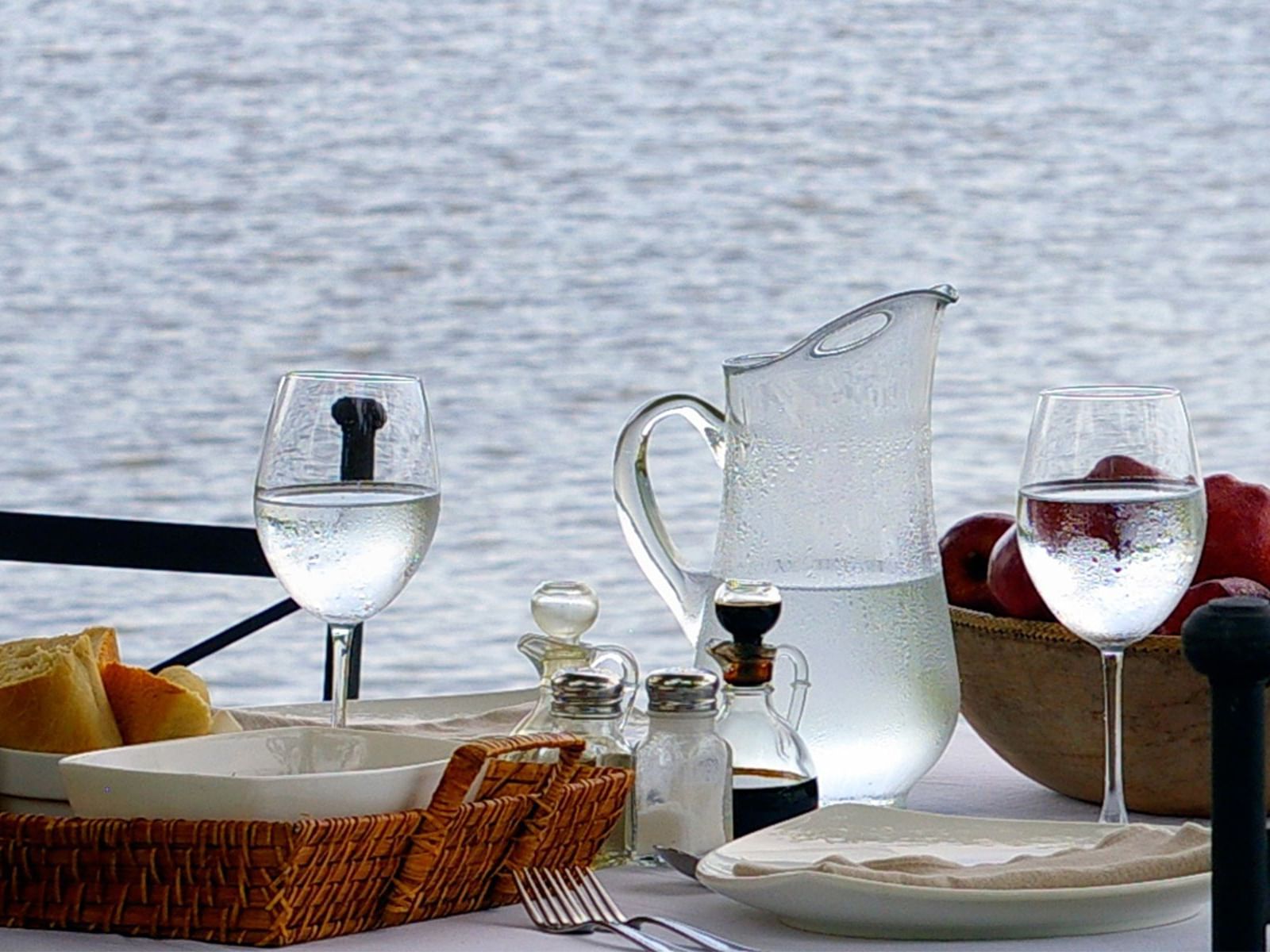 A truly unique experience at Tortuga Lodge & Gardens, the Picnic at the Gardens is a catered private dinner on a Tortuguero River bank surrounded by the tropical rainforest. The dinner includes a fruit basket, snacks and a main course. Your meal is accompanied by a bottle of wine, fruit juice or iced tea.
Read more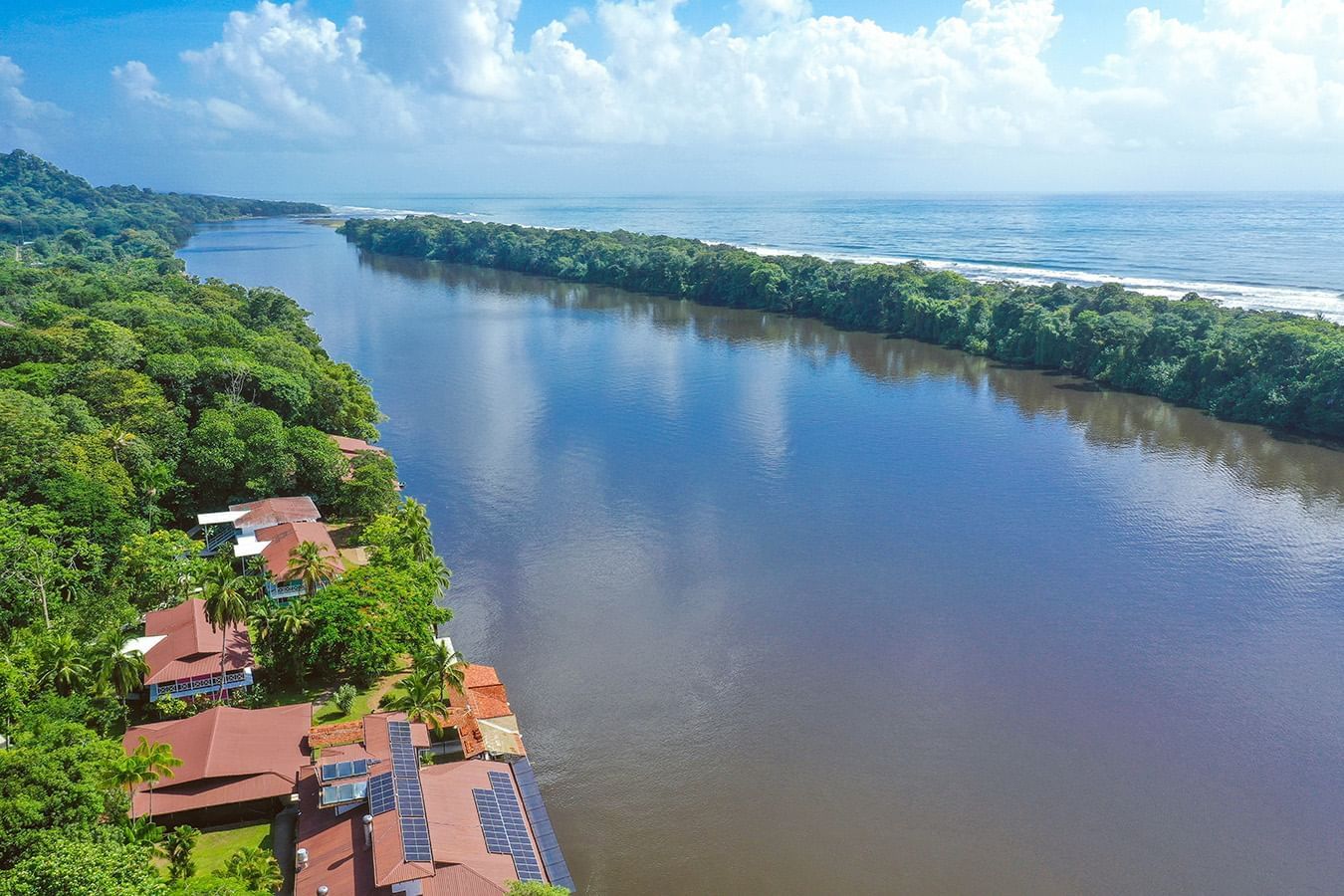 Our Awards
Tortuga Lodge & Gardens has earned the best TripAdvisor reviews of all hotels on Costa Rica's Caribbean coast and is also proud to be a member of the TripAdvisor Hall of Fame.