Accommodations
Discover the best place to stay in Tortuguero Costa Rica
Set on the banks of the Tortuguero River on Costa Rica's Caribbean coast, Tortuga Lodge & Gardens offers 29 lodging options in four categories. All rooms feature river views and are fully immersed in the beauty and biodiversity of the surrounding rainforest. Throughout the day, guests can experience an array of wildlife, from the array of tropical bird calls at dusk and dawn to curious iguanas to howler monkeys.
All lodging at our Tortuguero hotel is equipped with modern luxuries like free Wi-Fi, nightly turndown service, plush, pillowtop beds and private terraces or balconies with hammocks. Additional services include room service from our Green Turtle Restaurant and rubber boots, walking sticks and umbrellas for your excursions into the Costa Rica rainforest.
Our lodge's state-of-the-art filtration system provides 100% drinkable water in all lodging and throughout the resort. Guests can be purchased for $ 5 aluminum water bottles to use during their stay.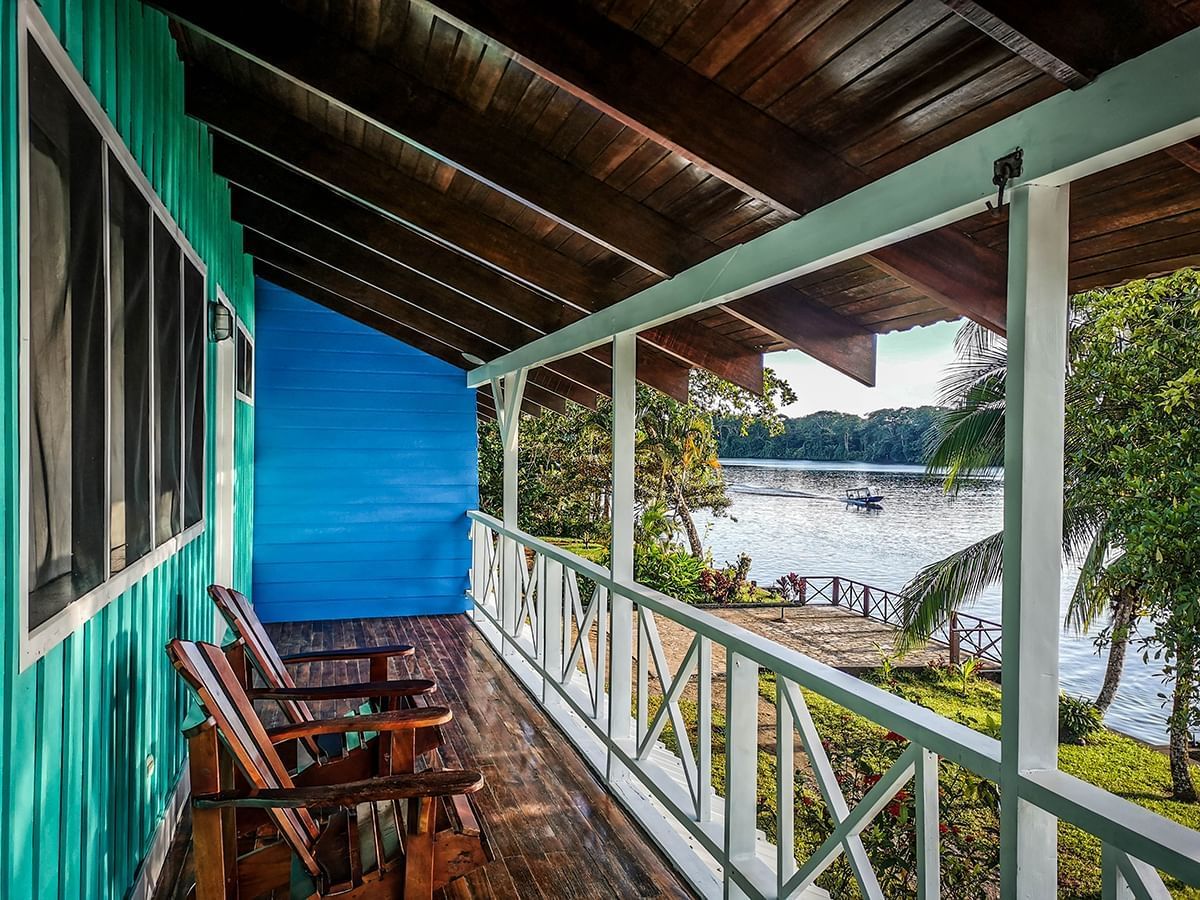 Free Wi-Fi
Stay connected with free 50 Mb/s Wi-Fi throughout the lodge.
Daily Nature Walks
We offer daily nature walks in our gardens and trails at 6 a.m. and 3 p.m. every day.
Boat Transportation to Tortuguero and San Francisco Village
We offer three daily boat shuttles to Tortuguero and San Francisco Village.
Free Welcome Juice and Cold Towel Upon Arrival
Enjoy a fruit juice and a cold towel upon arrival
Self-Guided Trails
Explore our private nature reserve.
Complimentary Rubber Boots and Walking Sticks
Rubber boots, socks and walking sticks are available for your tour of the nature preserve.
24-Hour Free Coffee and Tea Station
The Green Turtle also offers a complimentary, all-day, self-service coffee station, featuring coffee, milk, tea, infusions and sweet treats.
Free Bellboy Service
To ease your check-in and checkout experience, bellboy service is available.
Drinkable Water Filtration System
Our lodge's state-of-the-art filtration and UV lighting system provides 100% drinkable water in all lodging and throughout the resort.
Saltwater Infinity Pool
Soak up some Costa Rica sun by our saltwater infinity pool.
Free Fishing Poles & Bait
Fish for tarpon, snook and red snapper from our fishing dock.
Serenity Point and Reading Area
Unwind in our serenity point and reading area.
Hammocks Rancho
We offer a hammock rancho by the pool.
Hot Water Solar Panel System
As part of our sustainability efforts, we heat all of the water for our rooms with a cutting edge solar panel system.
Free Long Distance Phone Calls
Guests can make free long distance phone calls from our reception area.