Tortuga Lodge
Sustainability is our trademark
At Tortuga Lodge & Gardens, we are fully committed to achieving sustainability in all of our operations – particularly regarding our impact on the natural environment. Not only do we strive to coexist in harmony with the communities and fragile ecosystems of Tortuguero National Park, we consider ourselves stewards of their protection, conservation, and wellbeing.
As pioneers of sustainable tourism in Costa Rica, we have taken many steps to improve our relationship with the environment. And we share the lessons we've learned with our guests, staff, and the surrounding communities. Through experience, we know that sustainable operations and environmental conservation are not only possible but practical.
Here are a few examples of sustainability in practice at Tortuga Lodge: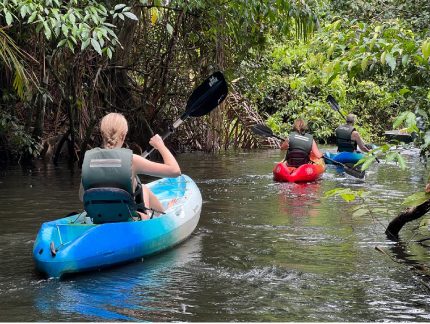 Costa Rica's wild areas face multiple pressures, and Tortuguero is a prime example. Population growth, poverty, and the lack of environmental education threaten to unbalance the coexistence between local communities and the environment.
A coexistence is essential for the survival and well-being of both. After all, the communities of Tortuguero rely almost entirely on the tourism associated with the national park and its surroundings. We want our guests to know they are helping nature when they stay at Tortuga Lodge.
Through a one-time $10/person Tortuga Lodge & Gardens Conservation Fee—less than 1% of a standard vacation—our sustainability programs reach fruition. We engage our guests by sharing regular program reports and updates that demonstrate how important their contribution is. Many guests are even inspired to give more to the fund.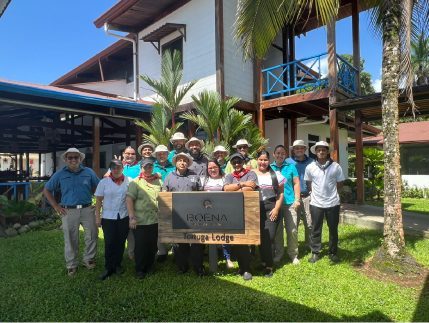 At Tortuga Lodge & Gardens, we believe responsible tourism should benefit local communities and take great strides to ensure it happens. Tourism is the primary source of income (and livelihood) for the residents of Tortuguero and its neighbor San Francisco. And no one knows and loves this area more than the people that live here.
Our Staff:
All of the lodge's staff are local, and their love for their home is reflected in the genuinely friendly and personalized service they provide. To support their development, we offer regular training opportunities so they can learn new skills and grow professionally. Through cross-training with colleagues from our other Böëna Wilderness Lodges, we encourage employees to build leadership potential and expand their professional horizons.
Community Outreach: 
By supporting the local recycling initiative, Asociación Planta Recicladora de Basura Barra del Tortuguero de Pococí, local neighborhoods are provided with waste management alternatives as well as education and income-generating opportunities.
Children and Education: 
We develop and support local programs and educative curricula that strengthen environmental awareness among our youth and school children. Read more!
We engaged our staff and raised funding through donations to upgrade educational infrastructure in Tortuguero. Improvements were made to the electrical system, bathrooms, and septic tank in San Francisco School, and we provided essential repairs and materials to facilitate the reopening of Barra de Tortuguero's Rural Highschool. Read more!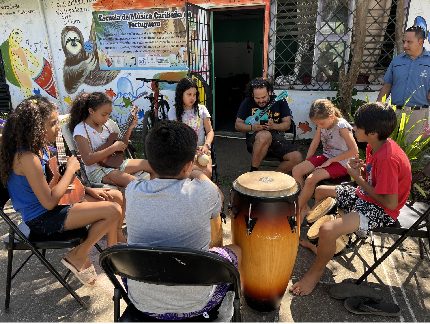 At Böëna, we strive to preserve and celebrate the history and culture of the regions where we operate. By restoring Tortuga Lodge's original Caribbean Victorian architecture and design, we captured the natural light, cheerful colors, decadent porches, and intricate wooden details typical of the era. The effect is a luxuriously cool and comfortable open-air environment reminiscent of ages past.
We also use the names of notable locals in the titles of our suites. For example, Miss Florentina, Miss Evelyn, and Mr. Mishak were Tortuguero residents renowned for contributing to the area's gastronomy, leadership, and development.
In addition, Tortuga Lodge & Gardens is a proud sponsor of the local Caribbean School of Music. Through monthly donations, over thirty children and adolescents have the opportunity to learn about Caribbean-style music and are encouraged to spread culture and art in Tortuguero and San Francisco. We also pay the full salary of Professor Marlo Cabezas, who specializes in Afro Caribbean music. He provides free weekly classes to students using traditional instruments like conga and bongo drums, cowbells, guitars, ukuleles, banjos, and quijongos. Read more!
Our menu includes vegetable-based alternatives, along with mouth-watering Caribbean options that include RICE AND BEANS, the traditional Caribbean style dish with coconut, chili, served with chicken in Caribbean sauce, patacones and salad, or the RONDON, dish based on coconut milk, red snapper, tubers, green banana and Panamanian chili. Read more!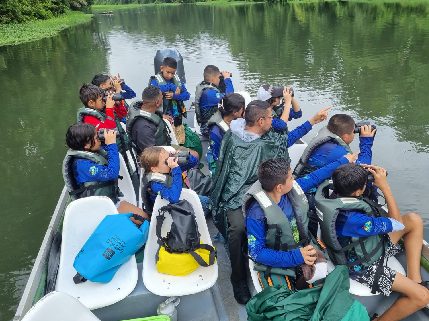 Applied environmental conservation is the foundation of everything we do. And like our sister Böëna lodges, we dedicated 26 hectares of land from our property as a private nature reserve – the only of its kind in Tortuguero.
At Tortuga Lodge & Gardens, we invite our guests to embrace sustainability practices such as responsible water use, electricity conservation, and waste disposal.
Through our efforts, we aim to demonstrate to our staff and guests how sustainable living is fully achievable.
The following list captures a few more of our conservation efforts:
Energy:
Approximately 55% of our total energy consumption is supplied through the lodge's 55 solar panels. Using high-tech software, we analyze our consumption patterns and efficiently distribute energy generated by the panels throughout the day.

Our active biodigesters create the methane gas used by the kitchen to prepare staff meals.
Water:
Through a high-tech system of filters and ultraviolet light, we purify the local water so that it is 100% drinkable and delicious. It also helps to eliminate the use of bottled water.

By installing specified water meters, we analyze the lodge's water consumption and implement preventative actions for improved water management and responsible use of our resources.

We use a three-tank Environmental Septic System to treat gray water produced at the lodge. The system ensures no contaminated water enters the canals and produces clean water useful for many purposes.

Our swimming pools are purified with salt and stabilizers instead of chlorine. Salt systems are much kinder to the environment and our skin.

We use biodegradable and environmentally friendly soaps, detergents, and cleaning products.

We've installed only high-tech toilets for the most efficient water use.

Our transfer and tour boats use efficient four-cycle engines that help minimize water and noise contamination in the canals.
Waste:
We separate our trash and encourage our guests to do the same. Recyclable materials are taken to the Planta Recicladora de Tortuguero.

We also have periodic cleanups, and we encourage our guests to participate during their beach and village visits.

We try to avoid using single-use plastics as much as possible and promote reusable containers in our operation and within our guests.

We process compostable waste from our restaurant transforming organic material into compost for our gardens. Read more!
To further support the Tortuguero community, we buy the majority of our produce from local sources. We also give preference to local service providers for the repairs and upkeep of the lodge.
In an effort to share Tortuguero's cultural riches with our guests, we developed an immersive outing where lodge guests can visit and interact with a local family and learn about the area's customs, food, and daily life.
We belong to and support the Tortuguero Development Association, which takes great measures to improve the quality of life for Tortuguero residents, promote the local culture and arts, and implement environmental conservation initiatives.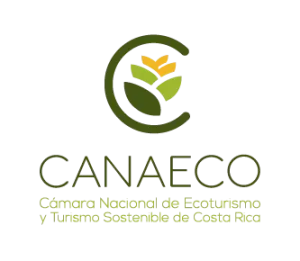 Boena's Collection of Wilderness Lodges forms part of the National Chamber of Sustainable Tourism (CANAECO). A non-profit organization, CANAECO provides stimulus to develop responsible and sustainable practices across the tourism industry.
Projects and Initiatives
Our sustainability efforts transcend each Böëna Wilderness Lodge to become agents of positive change for our children and generations to come. Through developing strong programs steeped in community participation and empowerment, we strive to ensure the restoration and conservation of Costa Rica's unique natural areas and resources.
Discover more about our projects and contact us on [email protected] if you want to become part of any of our sustainability initiatives.
Tools and Resources
Explore some of our sustainability documents, links, images and videos. Access to information is a key element for sustainable development.
Tortuguero Classes Teach Kids To Play The Music Of Their Roots
Tortuga Lodge | Blog
Böëna debuts its Company-wide Sustainability Policys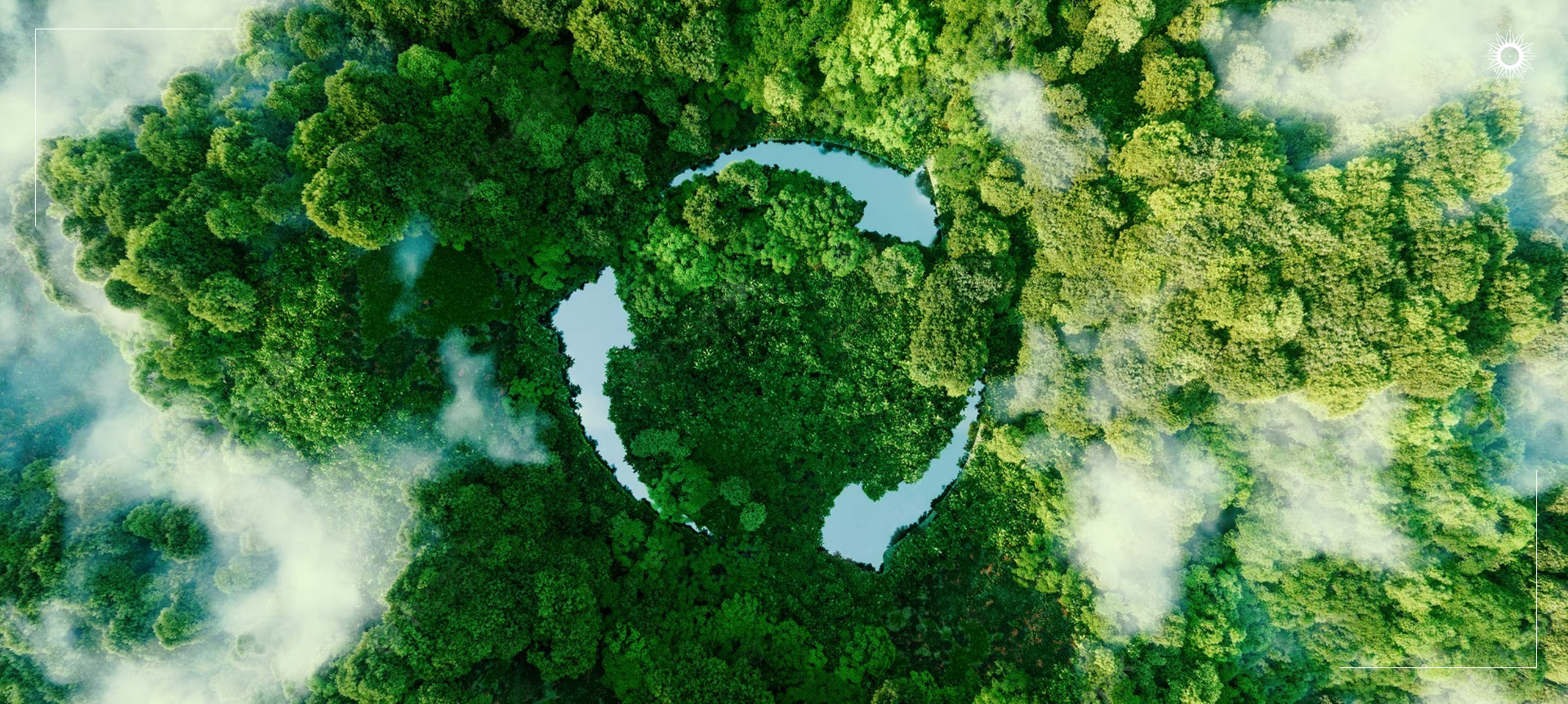 August 2023
In recent weeks, the BÖËNA Company of Wilderness Lodges officially released a Company-wide Sustainability Policy and corresponding Sustainability Manual that outlines its operational and administrative objectives in accordance with the standards set by the Costa Rican Tourism Board's (ICT) Certificate for Sustainable Tourism and the United Nations' Four Pillars of Sustainability. Read blog here!
The Canal less traveled Böëna expands its Tortuga Lodge passenger boat service to include Caño Blanco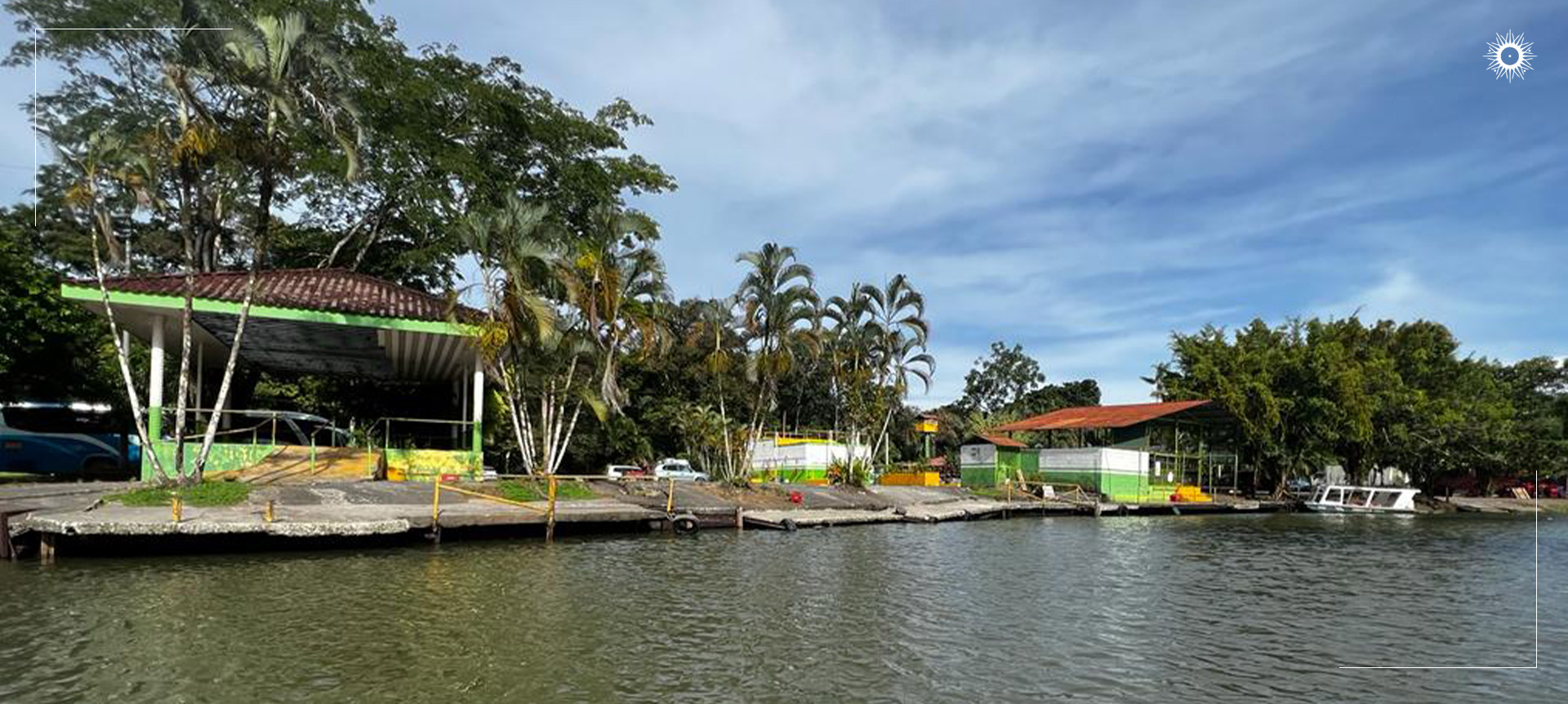 July 2023
As part of their relentless efforts to improve customer experience, Böëna is expanding its passenger boat service to Tortuguero and Tortuga Lodge to include a new over-water route on the Río Parismina River. Read blog here!
Tortuguero Classes Teach Kids To Play The Music Of Their Roots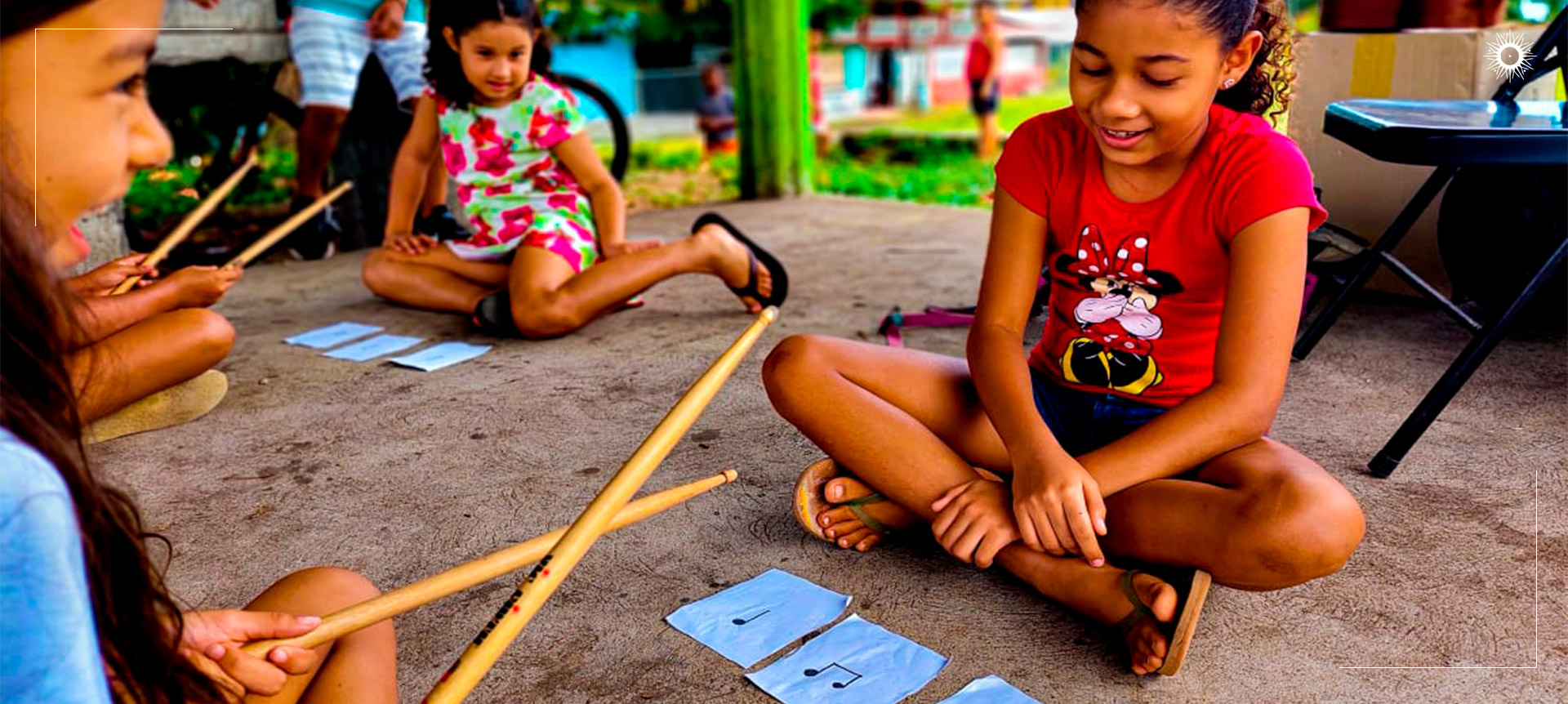 June 2023
The children are banging on drums, congas and tambourines while Marlo Cabezas sings "Nowhere Like Limón," tapping on a cowbell as he conducts his miniature orchestra at the Centro Comunal in Tortuguero. Read blog here!
Böëna spearheads the reopening of Barra de Tortuguero's Rural Highschool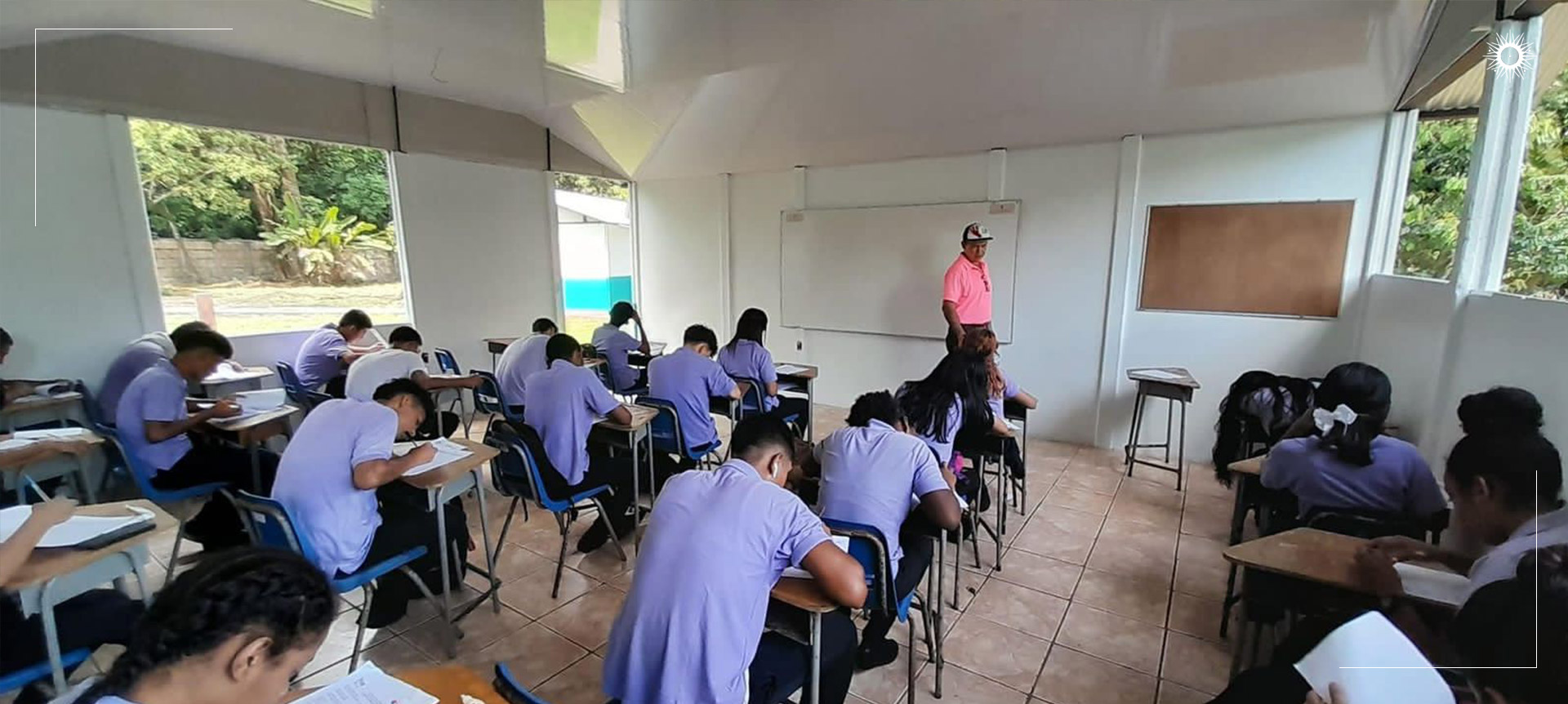 June 2023
As part of BÖËNA's exemplary efforts to put sustainability at the forefront of its operations, BÖËNA recently spearheaded a community-wide initiative to provide essential repairs and materials to facilitate the reopening of Barra de Tortuguero's Rural Highschool. Read blog here!
Böëna Wilderness Lodges Resumes Environmental Education Classes In Schools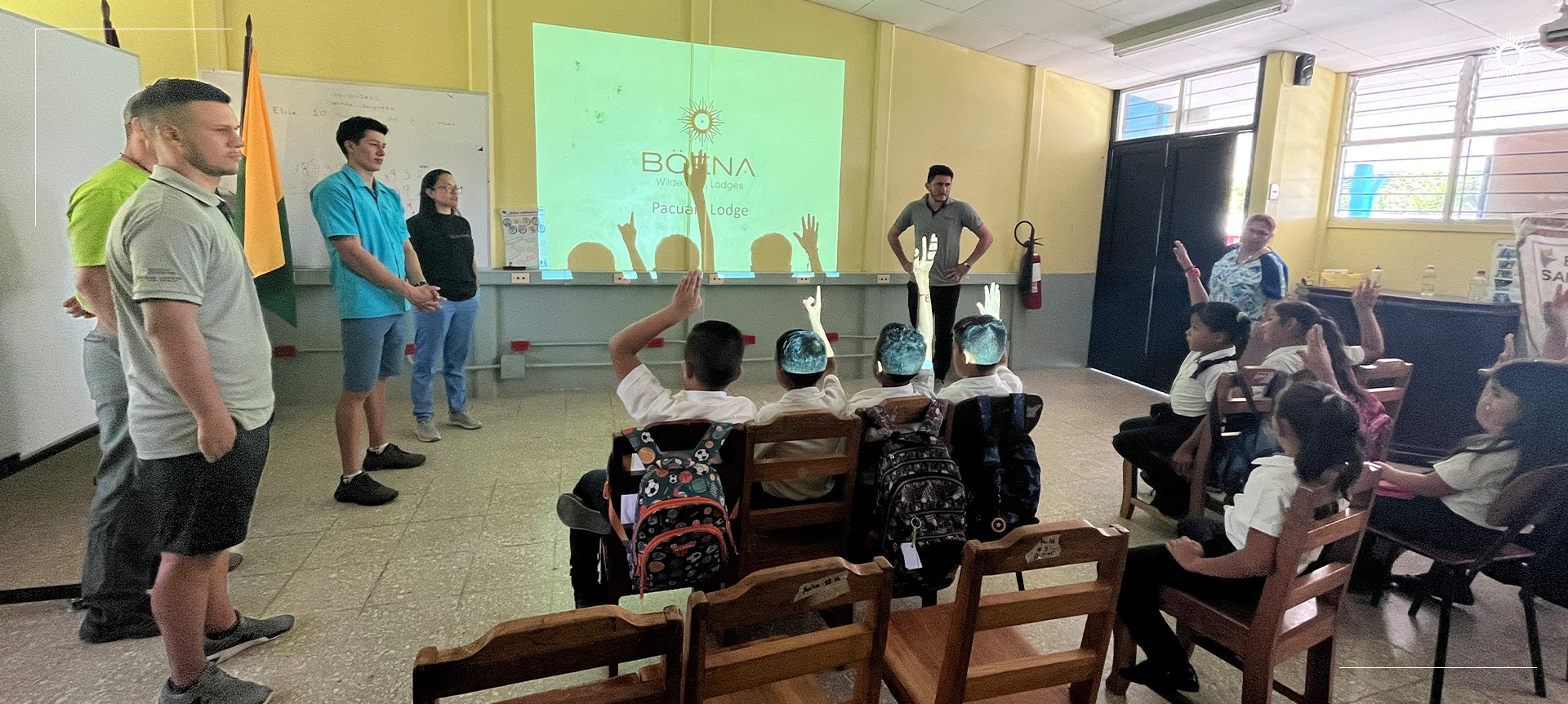 June 2023
Without sustainability, Böëna Wilderness Lodges would not exist in this shape and form. Since our foundation, our objective has been to contribute to the conservation of some of the most biodiverse places on the planet for the enjoyment and wonder of generations to come. Read blog here!
How Böëna Sows The Seed Of Sustainability By Growing Organic Produce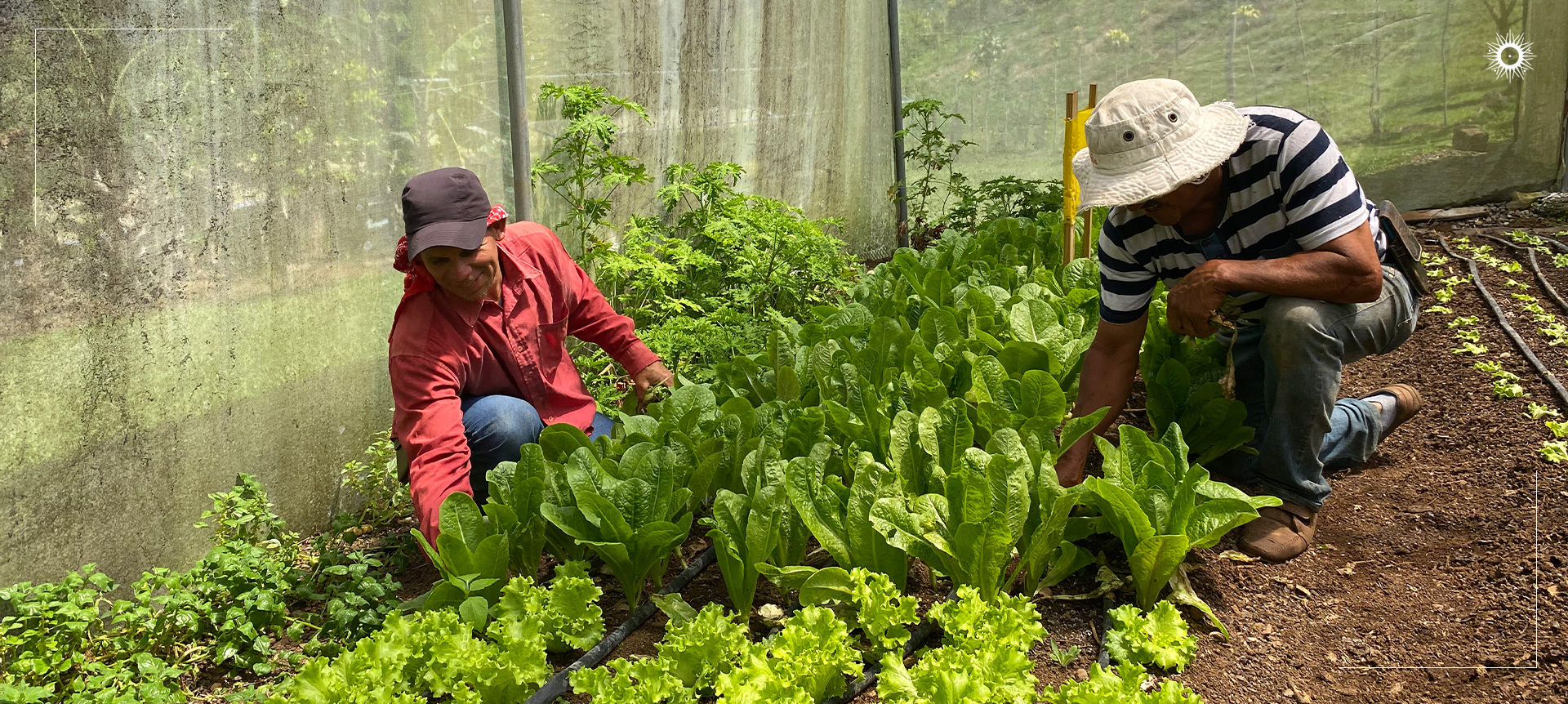 June 2023
When it comes to the conscientious management of their ecolodges and operations, Böëna's roots go deep. Read blog here!
Tortuguero bird count tallies a record 221 species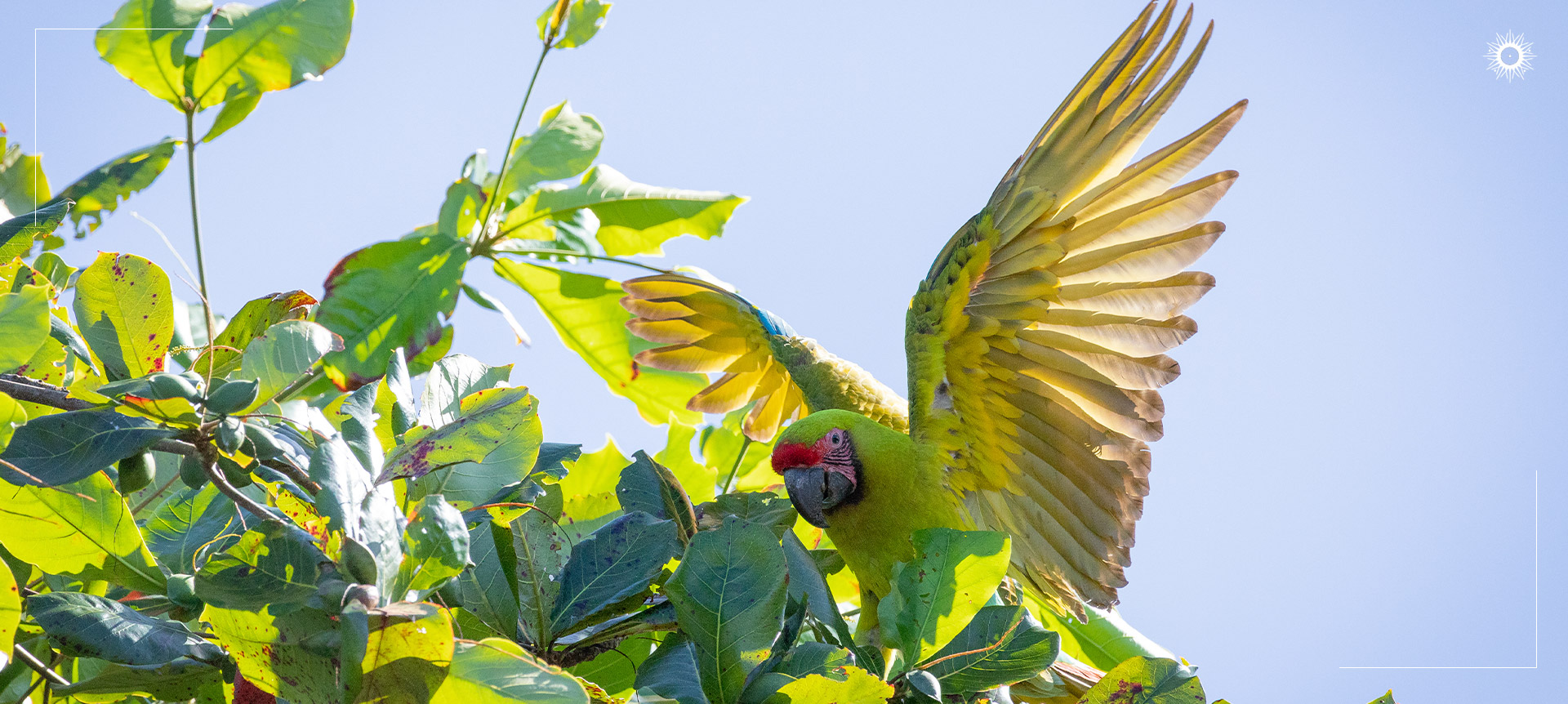 June 2023
The bird counters were out in force, gliding along the muggy canals of Tortuguero in boats like ordinary tourists, but they were on a mission.

About 40 bird experts spent the day Jan. 29 tracking 12 areas to make a list of the 221 species they found in the Tortuguero region – a record high for this annual bird count. Read blog here!
Fine dining at Böëna sets a new bar for eating well in the wilderness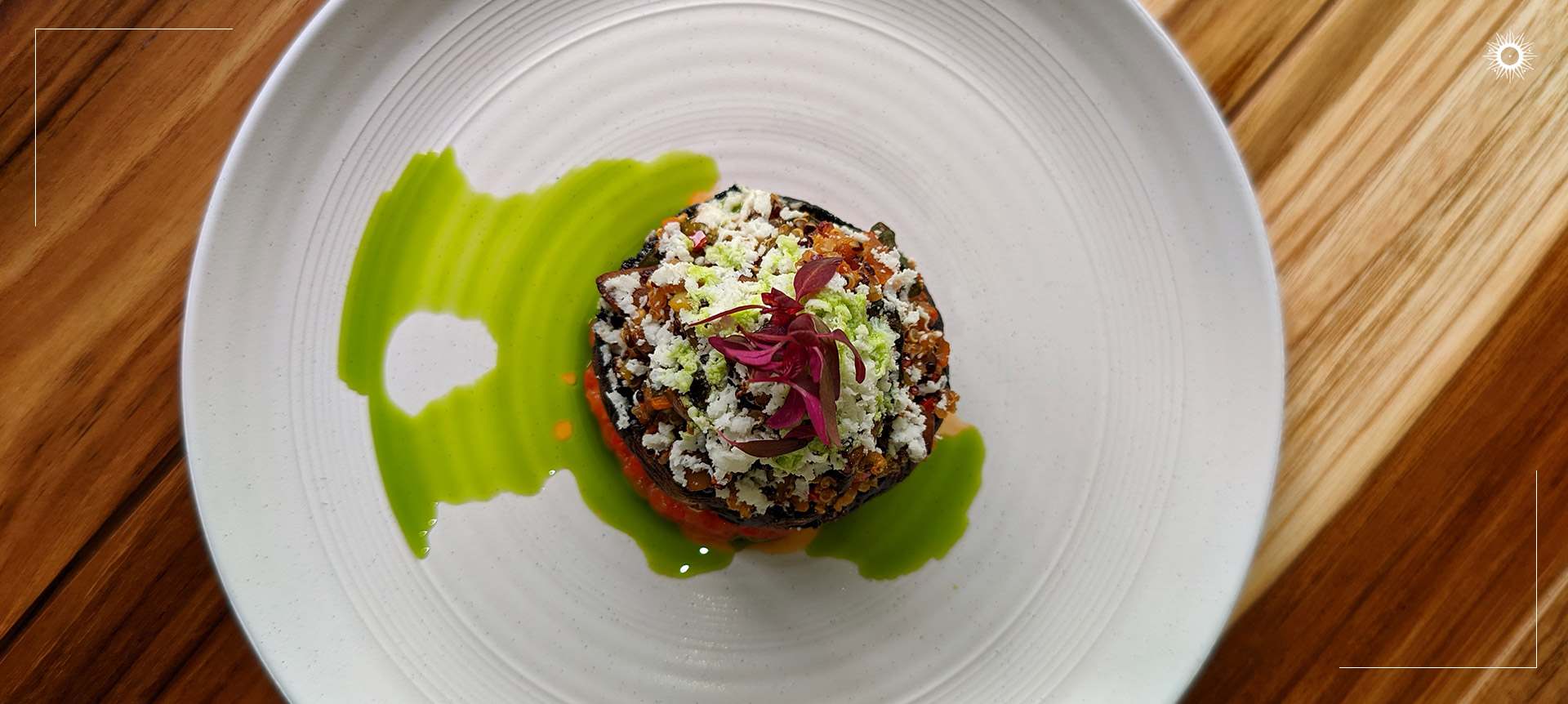 June 2023
I knew this was no ordinary hotel restaurant when I saw that one of the entrees on the menu was black risotto with grilled octopus, shrimp, calamari and "squid ink."

"Is this a misprint?" I asked Milagro Vallejos, 42, the head chef at El Jardín in Monteverde Lodge & Gardens. She said no, they actually flavor the risotto with the ink from squids, the same fluid these mollusks use to hide from predators. Read blog here!